McLean Edges Noell For 2023 Club Championship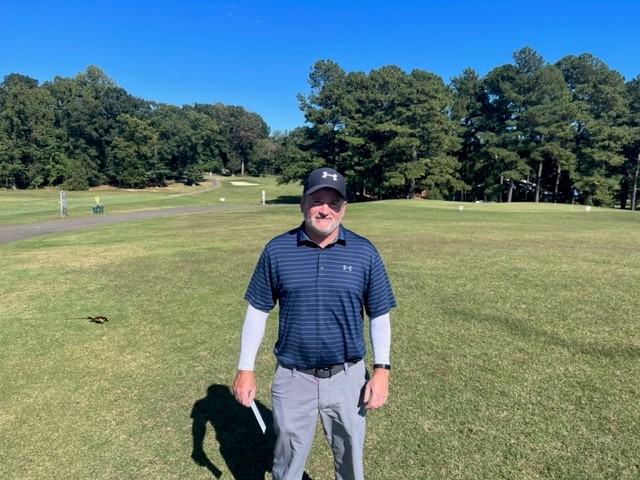 Jim McLean finished one stroke ahead of Jeff Noell for the 2023 Occoneechee Golf Association Club Championship on the breezy October weekend. In a three way tie for second after Saturday's round, McClean shot 78 on Sunday for a weekend total of 155. Noell shot 80 on Sunday to finish with 156, one shot off the pace for the event.
Bruno Arricastres and James Ribet tied for third, with Scott Tatum and Dan Murphy rounding out the Championship Flight.
Mike Dodson was the 1st Flight Winner with a combined 165.
In the Senior Division, Ron West shot 70-74 to win the Senior Championship with 144 on the Weekend.
Keith Corbett won the Senior 1st Flight shooting a solid 76-76 to finish with 152 for the tournament, one stroke ahead of Victor Benoit, Barry Barbour, and Doug Perry who tied for second with153.
Yunho Au finished first in the Senior Second Flight with a total of 155 and Freddy Laws shot 161 over the two days for first place in the Senior Third Flight.
Congratulations to all participants. Thank you to Club President Mike Baker and the Occoneechee Golf Association Board of Directors for Organizing a fun and competitive event.
For complete results of the 2023 Club Championship and past events, please click HERE.
The Occoneechee Golf Association invites all who have not done so to join this fun and social Membership. For more information and 2023 rates click HERE and scroll down to MEMBERSHIPS. **Please note these rates are for the 2023 Membership Year and are subject to change. Our Membership Year runs from February 1 to January 31 of the following year.
Join today and invite someone to "Meet Me at Occoneechee".